Ivana Pavlovic is business journalist and web editor of Belgrade based economy portal Novaekonomija.rs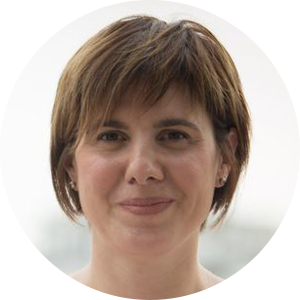 In recent years, she has been training students in economic journalism, and companies in media relations. She has experience in political communications, leading a communications team and organizing campaigns.
She spent two years at well-known Serbian NGO Center for Research, Transparency and Accountability (CRTA), where she held the position journalist editor on the factchecking portal Istinomer.
She was also web editor on Euractiv.rs, co – branded partner of Brussels-based media network Euractiv.com.
She also served as a journalist at Belgrade based business weekly magazine Ekonom:east, and journalist associate at VIP news (newsletter in English, targeted to diplomats, journalists, humanitarian workers and businessmen).
She graduated from the Faculty of Political Sciences in Belgrade, department of journalism and communicology. Mrs. Pavlovic was also awarded qualification MA at Economic analysis and Politics, at the Faculty of Economics, University of Belgrade.
Last modified: Friday, 8 October 2021, 2:11 PM